CLIMATE CHANGE AND ANTHROPOGENIC IMPACTS ON CORAL REEFS
Climate change is advancing and our group investigates the impacts of global warming and bleaching on the structure of Southwestern Atlantic reef environments. The resilience of Southwestern Atlantic reefs, as well as their unique geological, oceanographic and biological characteristics are also of interest. Additional impacts such as ocean acidification and inorganic pollution are also investigated.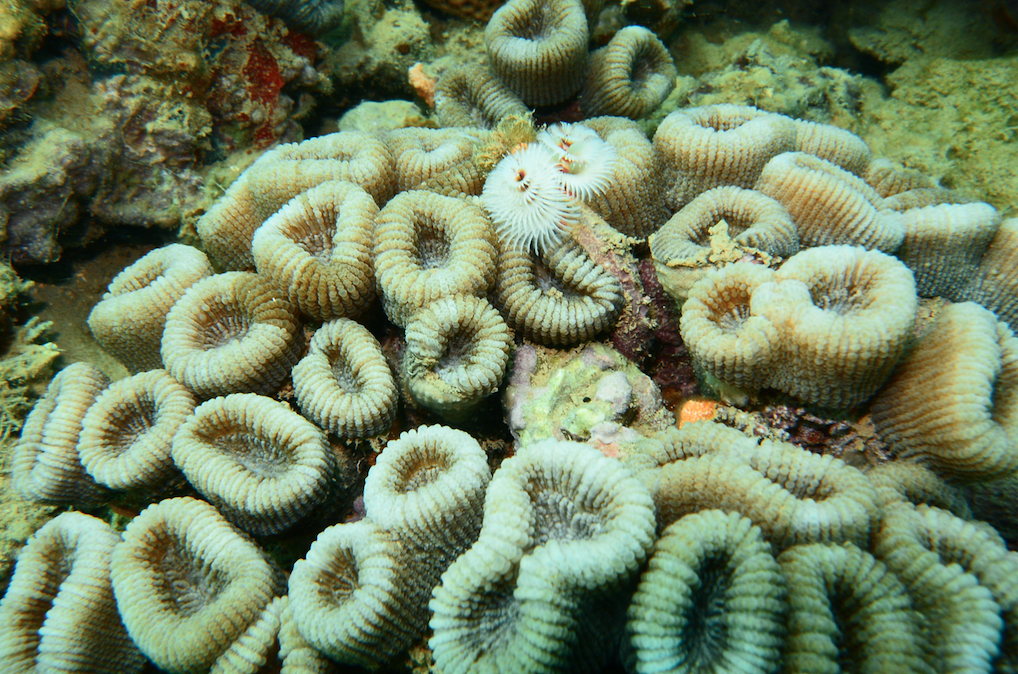 CORAL TROPHIC ECOLOGY
Corals are mixotrophic organisms and we investigate the dynamics of autotrophic and heterotrophic feeding by using fatty acids and other compounds as trophic markers. Furthermore, the relationship between oceanographic factors and shifts in coral trophic behavior are assessed.
THE SYMBIOTIC RELATIONSHIP BETWEEN METAZOANS AND DINOFLAGELLATES
Several animal phyla associate with photosynthetic Symbiodiniaceae dinoflagellates. We currently investigate how this relationship is established, its differential gene expression, evolutionary history and holobiont diversity. Multiple model organisms are used including reef-building corals, jellyfish, giant clams, nudibranchs and acoels.
REPRODUCTION AND LARVAL DEVELOPMENT IN REEF ORGANISMS
Multiple reef organisms produce dispersive larval stages. Our work has focused on the environmental drivers that regulate reproduction and larval development by building elaborate experimental culture systems for maintaining, spawning and culturing the larvae of reef invertebrate organisms.